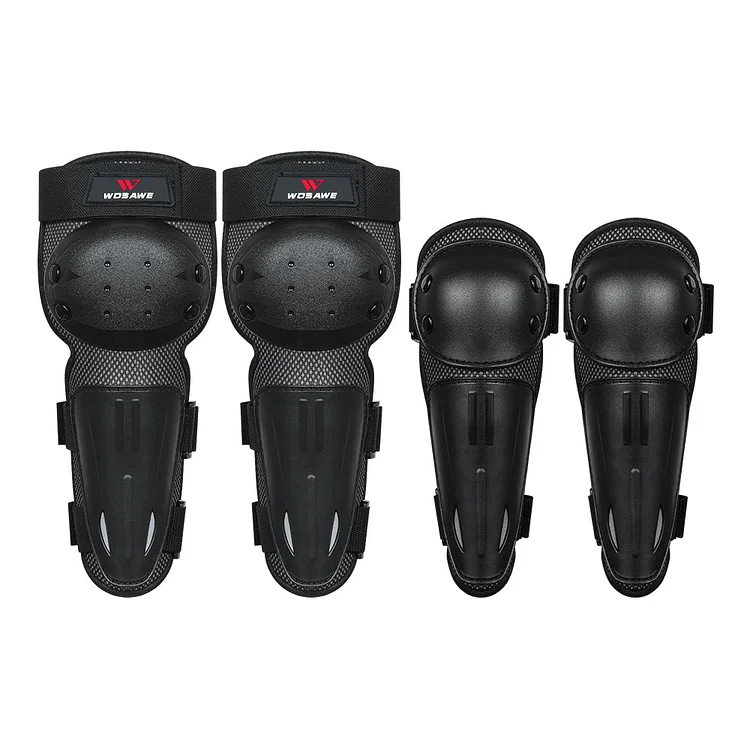 Children's Knee&Elbow Pads Set
Elbow pads: Upper arm circumference 15.5-18.5cm, lower arm circumference 14-16.5cm
Knee pads: Upper leg circumference 20-25.5cm, lower leg circumference 17-19cm
1. Made of PE hard shell material, strong and impact resistant
2. Reflective fabric embedded in the lower shell for safer at night or on foggy days, provides strong protection
3. Filled with EVA, mesh surface design for shock absorption and cushioning effect
4. Lined with velvet fabric, comfortable fit
5. Flexible bending of parts without hard shell, flexible adaptation to movement, highly durable, maintains original shape and protective function after frequent use
6. Highly adjustable, knee pads with three hook&loop elastic straps and elbow pads with two hook&loop elastic straps
7. WOSAWE leather logo on the upper elastic strap
8. Multifunctional, not only suitable for protecting children during play and sports, but also for other outdoor activities such as cycling, scooter, roller skating and motocross.